Introduction to the bravoTALENT calendar's page
bravoTALENT calendar's page helps recruiters to easily manage scheduling interviews. When recruiters are ready to invite candidates for interviews, they easily schedule and invite candidates directly from the bravoTALENT Calendar's page.
When an interview is scheduled, updated, or cancelled in bravoTALENT, an e-mail is sent to the attendees and the meeting information is automatically added to their personal calendar.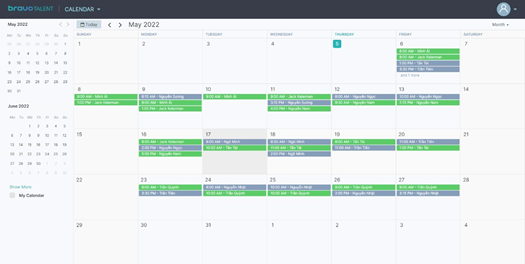 Products Feedback
We'd love to hear from you
Use this form to send us your comments.
* Indicates required field.